What is the benefit of owning a fire stick?
There are numerous benefits of using a firestick. In addition to the ability to stream content from a wide range of platforms, these devices allow you to connect to Alexa and therefore to all other smart home devices. You can ask Alexa to play your favorite series, put on music, show you security cameras, and so much more. You can also connect your Fire Stick to an Echo speaker for example, and control your TV from anywhere in the house.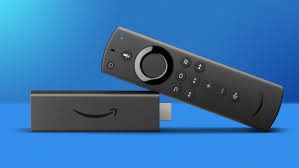 With a firestick, you get content on-demand from your favorite applications, without having to pay for cable. If you already have some streaming service subscriptions, integrating the device into your television can be a good decision to get more out of it. Amazon Firesticks are an incredibly popular streaming device. This simple yet feature-rich device is a low-cost solution to convert any regular TV with HDMI compatibility into a smart TV. Firesticks let you stream content from a variety of online media and entertainment services like Netflix, Amazon Prime Video, Hulu, and several TV Networks.
That's all wonderful. But, there is a major drawback. You may have to pay a subscription fee in order to watch content through these entertainment services. And, their subscriptions are not cheap; they can cost you a pretty good sum of money. This is why we jailbreak/mod our firesticks. Jailbreaking allows us to get third-party streaming apps that give you free access to all your favorite movies, shows, live TV channels, sports, and more. Shop Now
With Firesticks Unlimited, you will get the best add-ons, and mods. We can mod any firestick with thousands of free Movies, Live Tv, Tv Shows, Sports from several countries, and we can place thousands of adult movies and content for unlimited viewing.