One of the most Awesome Builds By Jason Diggzs. Several Builds in one.
1. Click on Kodi Icon, Wait for the notification confirming Diggz Repository Add-on installed.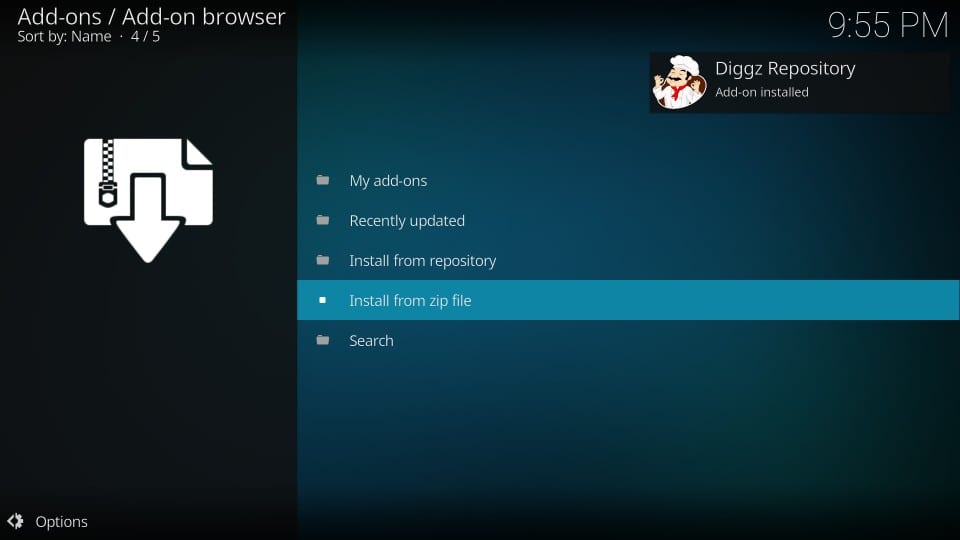 2. Now click Install from repository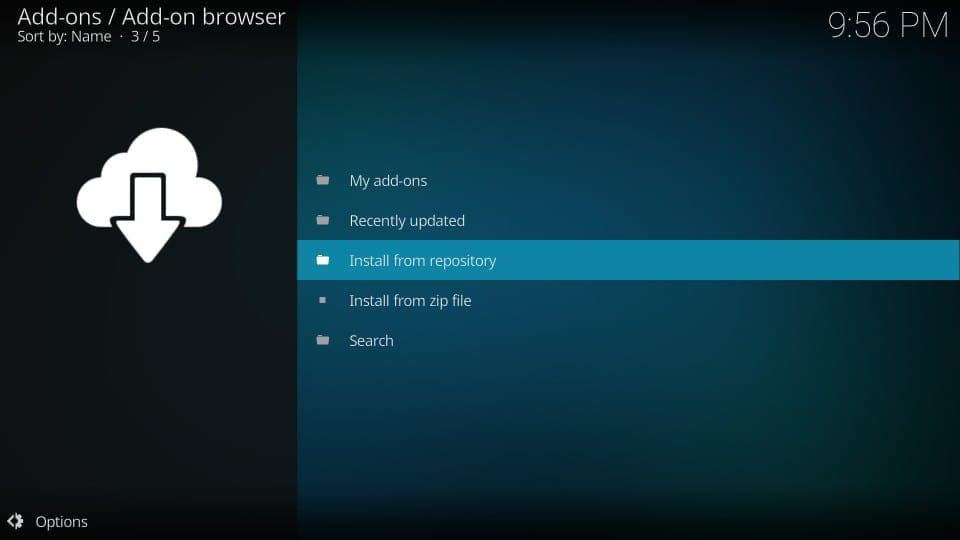 3. Open Diggz Repository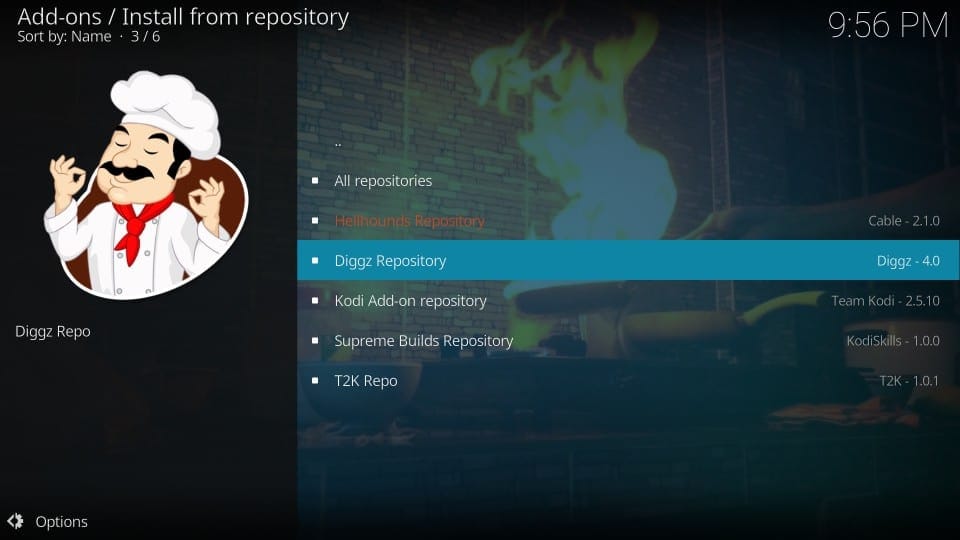 4. Click Program add-ons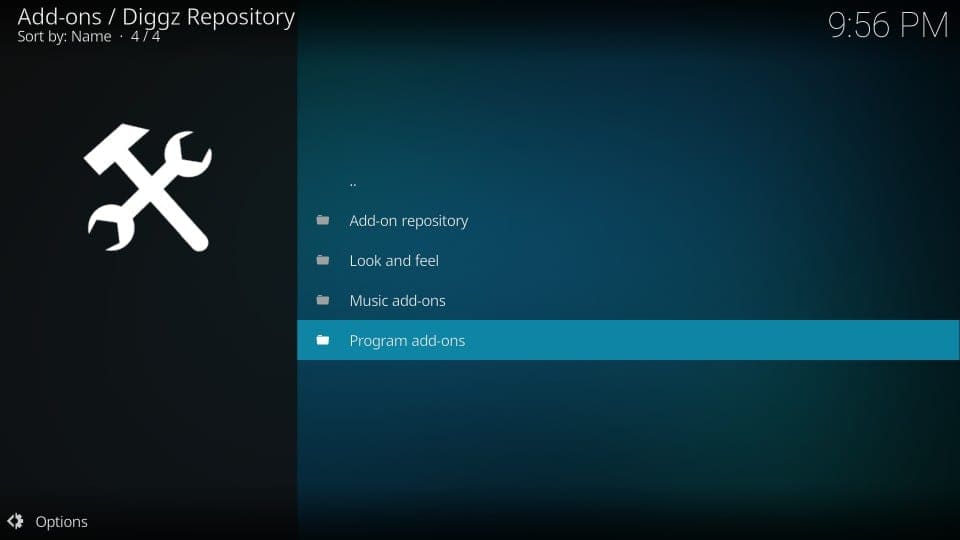 5. Click The Chef Wizard
If you are using Kodi 18, click The Chef Leia Wizard instead. The Wizard for Kodi 18 Leia is graphically more interactive.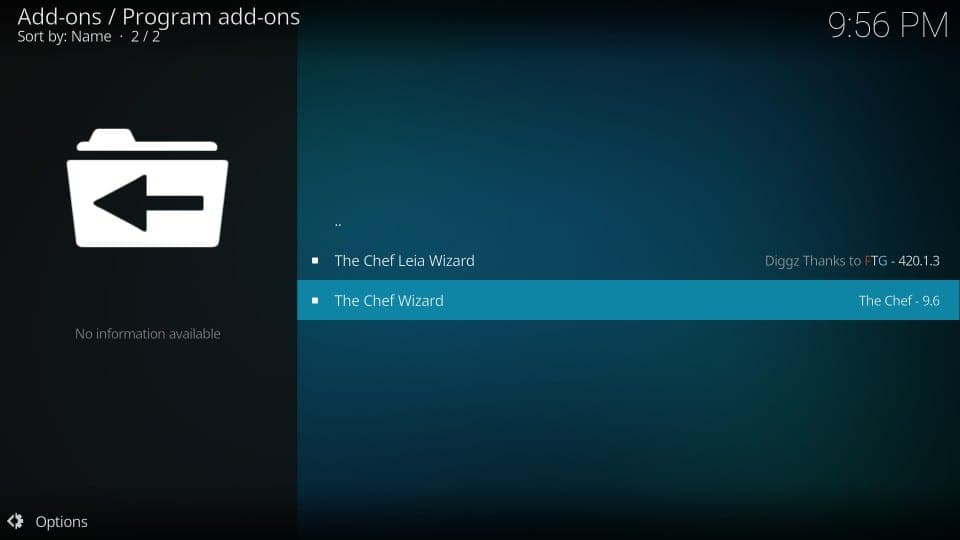 6. Click Install on the next screen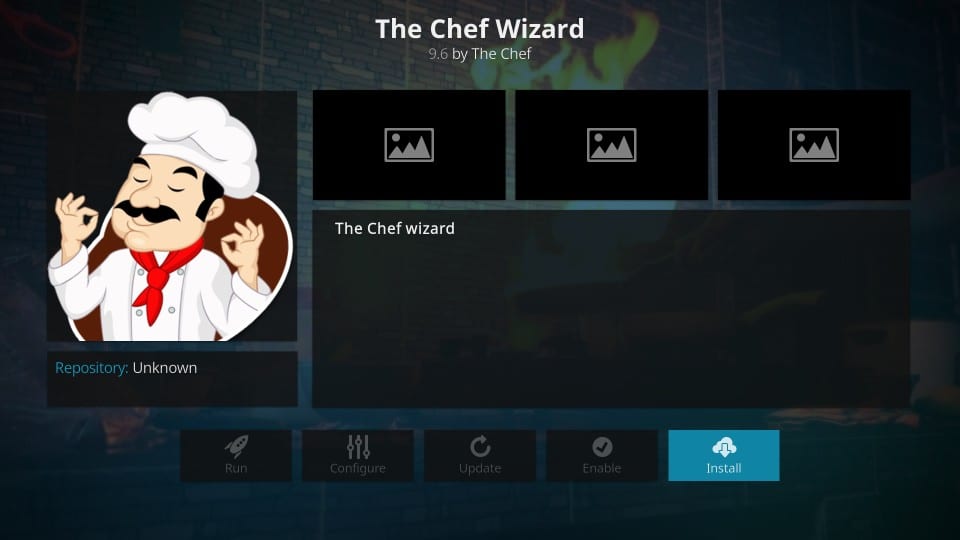 7. Wait for the installation of The Chef Wizard. It may take 2-3 minutes, so be patient.
When the add-on installed confirmation is displayed, it means the wizard has been installed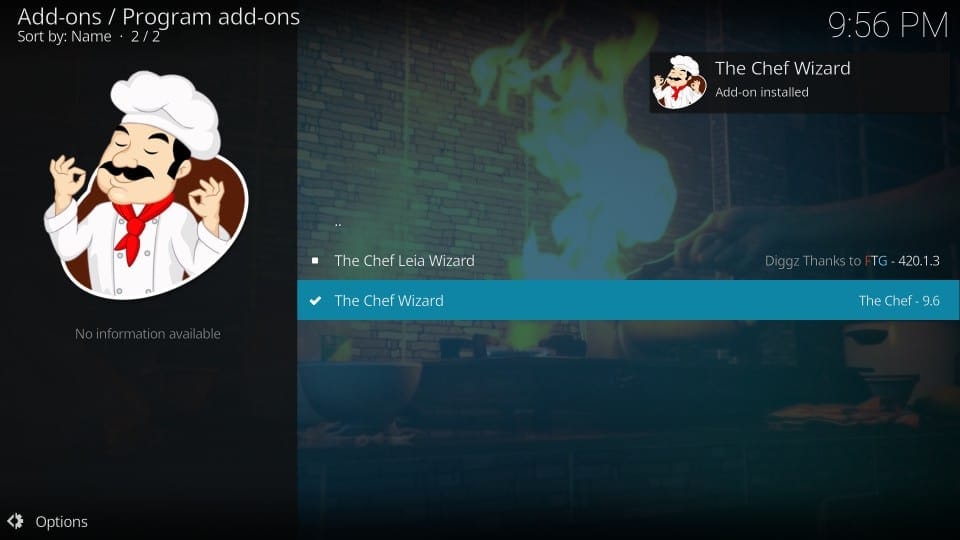 8. Now you want to go back to the Kodi home-screen one more time. When you are there, click Add-ons and then on the next screen click Program Add-ons
Now, click The Chef Wizard to open it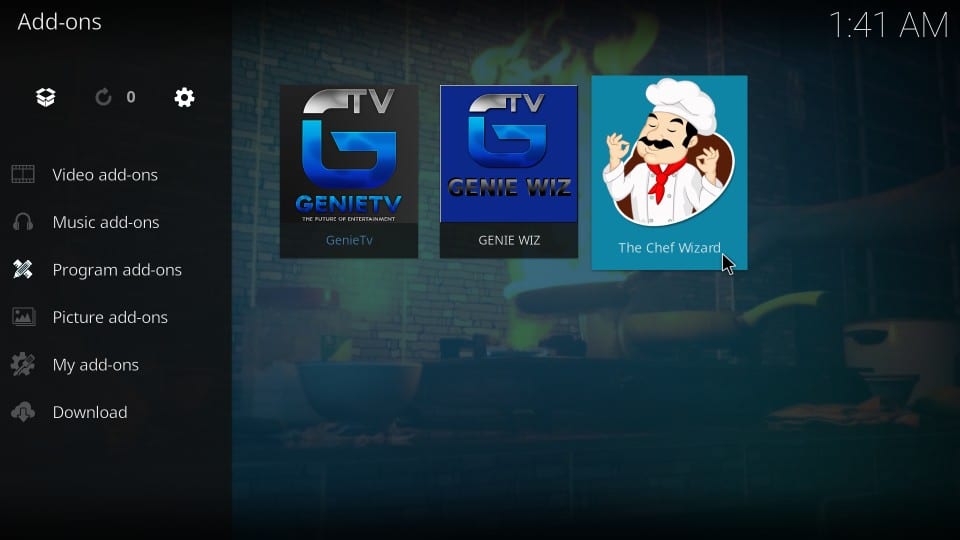 9. On Kodi 17.6 Krypton Click (The Chef) Builds next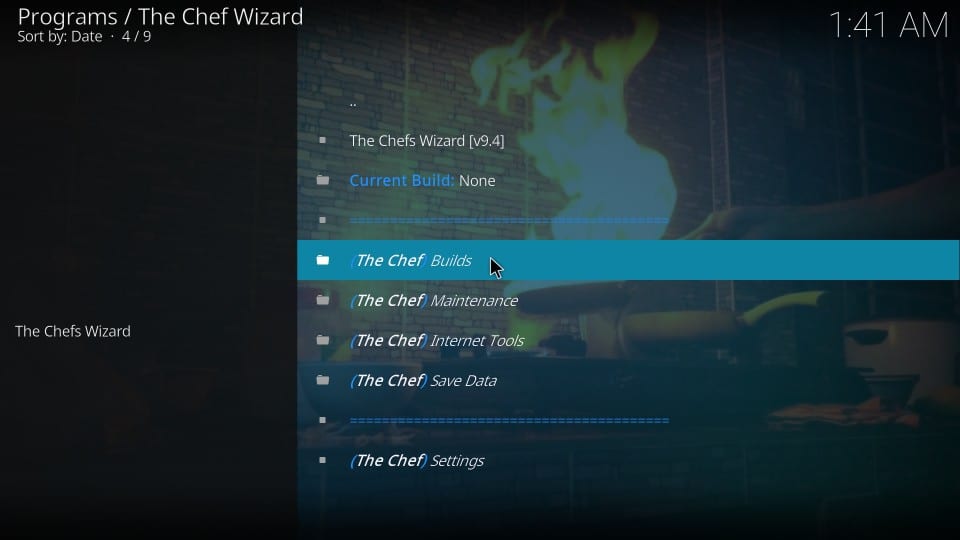 Using Kodi 18 Click the Builds tab on the top-left (next image)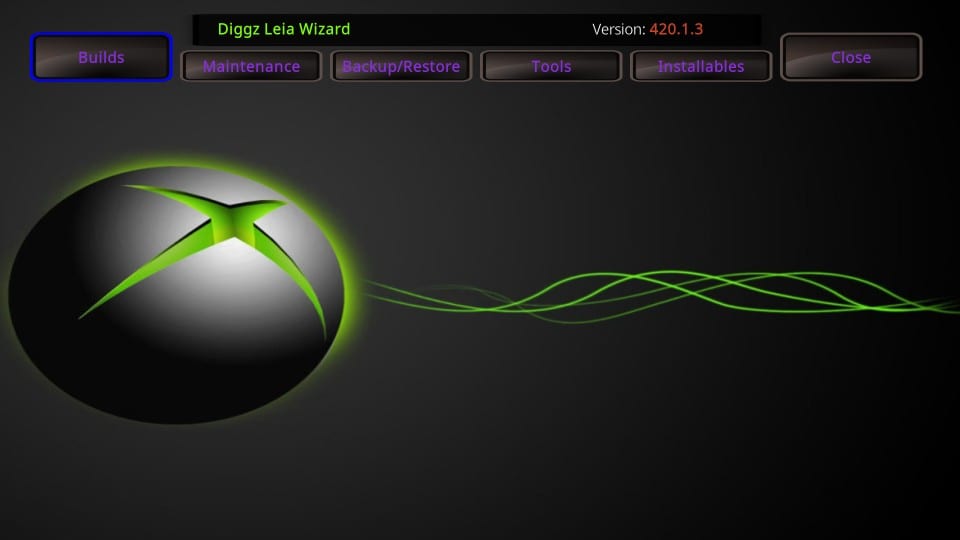 10. Now you see the list of various builds this wizard hosts. Krypton users will click Diggz Xenon under Krypton Builds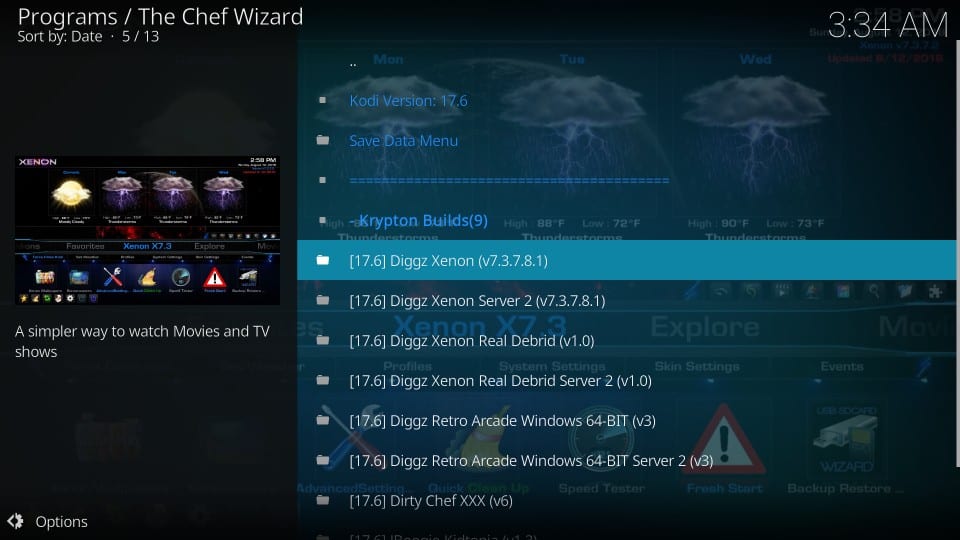 Kodi 18 users, click Xenon Build on the left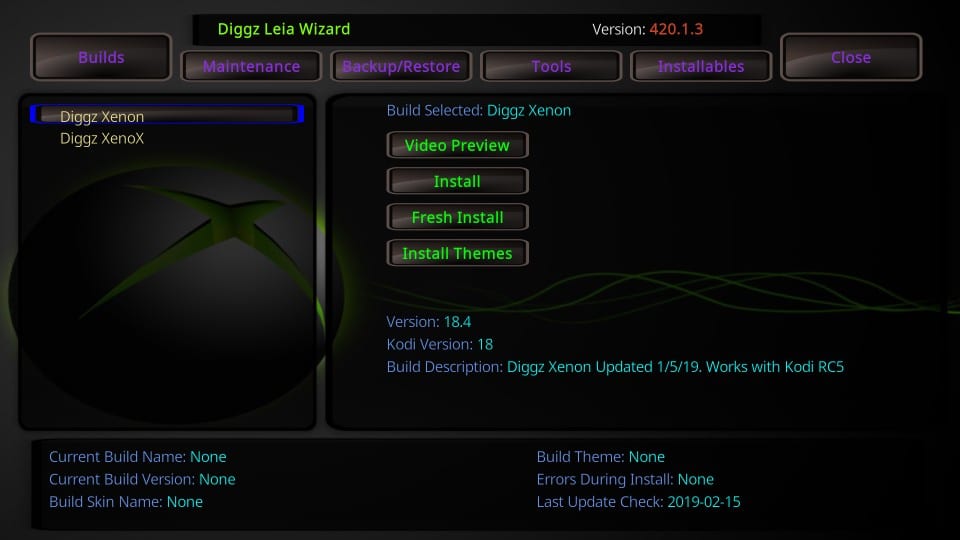 11. Click Fresh Install (look for the Fresh Install button somewhere around the middle of the screen on Kodi 18 Leia as you see in the above image)
Recommended: Resetting Kodi before installing any build ensures there are no performance issues in the future. Fresh Install option will reset Kodi to the default configuration.
Standard Install may probably retain something but it will cause more problems in the future.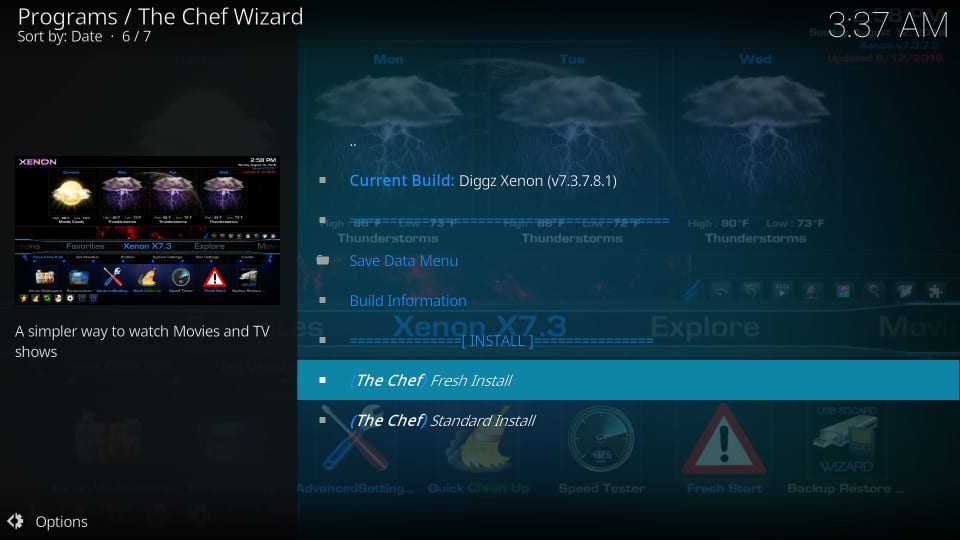 The wizard will ask you for a final confirmation. Click Continue to allow the wizard to reset Kodi to default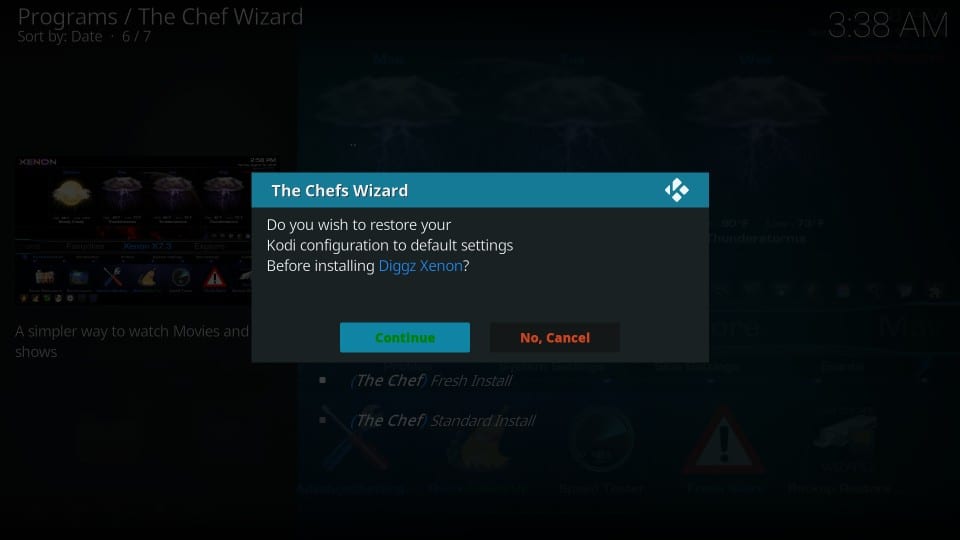 Now, the only thing left to do is wait for the Diggz Xenon Kodi build to install. This will take several minutes.
When the installation is complete, you will be asked to Force Close Kodi. Click Force Close when the prompt is displayed. You have successfully installed the Diggz Xenon Build on Kodi.
Read More