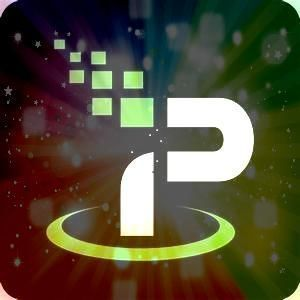 MAKE ANY INTERNET CONNECTION SECURE
Putting personal information at risk is the price you pay when using free Wi-Fi. Keep your data under lock and key with our encryption, and we'll keep hackers, ISPs, and tech-savvy teens out of your connection.
Every facet of our service, including app development and customer support, is managed internally. By removing the middleman, IPVanish is best-equipped to ensure that your information remains protected.
Start Now
Benefits of Streaming Sports, Torrents and Live Tv With IPVanish
Avoid buffering
Bandwidth throttling occurs when your ISP intentionally slows down your internet connection due to high-bandwidth use. ISP bandwidth throttling causes streams to lag and videos to buffer.
When you use the internet without a VPN connection, you're subject to bandwidth throttling from your ISP. But when you use the internet with IPVanish connected, you evade ISP bandwidth throttling. An encrypted IPVanish connection makes your web activity indistinguishable to your ISP.
Use IPVanish
to avoid buffering altogether.
Zero Logging Policy
Our service safeguards your devices with bulletproof 256-bit AES encryption. Additionally, we adhere to a strict zero-logging policy. IPVanish never monitors your traffic nor do we store any activity logs. Connect to IPVanish to remain private while you stream sports.
Protect Yourself Today.

VPN for Kodi - Everything you wanted to know but were too afraid to ask
Kodi (or the platform formerly known as XBMC) is the centralized solution for digital entertainment. Unlike most set-top boxes that are limited to streaming media from official apps, Kodi's become increasingly popular for its versatility. As a free, open-source software application, Kodi plays nicely with tons of different devices. The former XMBC isn't restricted to streaming video from official apps either; it allows users to watch live broadcasts from all over the world, download torrents, listen to the radio, and play nearly any other kind of digital media around.
Do I Need a VPN for Kodi?
While it is highly recommended to connect to a VPN while using Kodi, it isn't an absolute requirement for Kodi to function. Beyond the incomparable security benefits that a VPN provides, what a VPN really does is allow Kodi add-ons to shine. There are hundreds of add-ons for Kodi, but due to geographical restrictions, many users are unable to use the add-ons that they download. With a VPN, however, digital borders disappear, making all of the Kodi add-ons accessible from anywhere.
IPVanish For Kodi
Identity Protection
Companies use tools to collect IP addresses from torrents and P2P file-sharers. Evade these faceless third-parties by cutting them off from your personal information with a replacement IP address!
Protect Your Info
What Security Benefits Does a VPN For Kodi Provide?
A VPN from IPVanish establishes a protected internet environment, void of ISP surveillance, invasive ad trackers, and spying governments. With IPVanish VPN, you have the ability to mask your IP address, the internet address issued by your ISP to identify your personal web activity. This prevents websites, online advertisers, and additional third-parties from monitoring your internet activity in real-time. Simultaneously, IPVanish protects your entire internet connection with military-grade encryption. So, regardless of whether you're running an app on your iPhone or torrenting a video on your PC or Fire Stick Device your internet traffic will be indecipherable to any third-parties who try to record or access your data.
Protect Your Data
When Do I Need a VPN for Kodi?
While the most secure time to use a VPN is always, there are certain add-ons that demand more privacy protection and censorship squashing than others. Some add-ons, especially the official ones such as Hulu, BBC iPlayer, IceFilms and NBC Sports have geo-location restrictions. While other add-ons, such as Acestream, source data from torrents, a P2P file-format that regularly records the IP address of the file-seeders.
Get Protected