BeeTV is the latest released Android streaming app to watch free Movies and TV Shows. App has been in talks since the past few months due to great content and excellent features. It has gained massive popularity in a very short span of time and they also deserve this success especially after knowing all streaming apps related hassles. BeeTV is very consistent in terms of providing regular updates, solving the user's problem and that's what one can expect from the app.
Like other similar streaming apps, BeeTV uses the module search tool concept where user search any Movies and TV Shows, the app finds searched content from around the web including third-party sites and all public domain and shows the best result from them. It is a very simple app and there is nothing rocket science behind the app but it is an awesome app with thousands of 4K Movies and tons of other streaming content.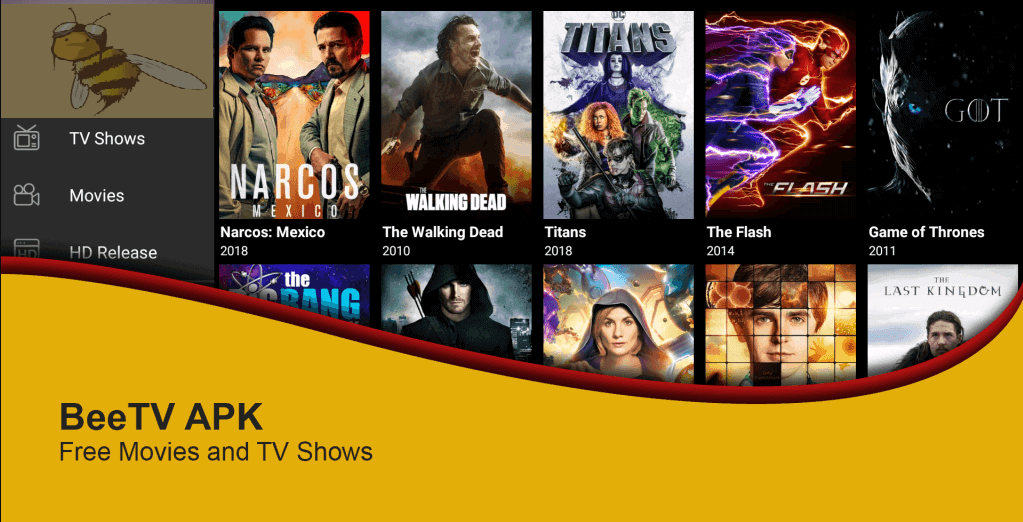 BeeTV has been introducing a new update at the regular time and brings lots of new settings and features for users. Basically, there are various features available on the app but here we will only discuss which are popular and can help you for better streaming experience.
Layout and the navigation of the app are very attractive and easy. You will not have much hassle to find your favorite movies or tv shows on the app. You can also take help of Search option for faster result
Other than Movies and TV Shows, there is a third category called HD Releases where you will find latest released content in HD and 4K quality.
Watchlist and Collection options are available to easily find and watch your favorite cinema. With the latest update, you can also backup or restore watchlist. We recommend using auto backup before updating feature so you can never lose your data in case of update failure.
Real Debrid integration will take you to towards world of 4K cinema. Yes, With RD setup you can explore various HD and 4K links for Movies and TV Shows you want to see.
Trakt TV is also available to integrate with BeeTV.
Now BeeTV allows you to use your favorite media player as an external player. We recommend to use MX Player as it is a great player we used so far from all aspects.